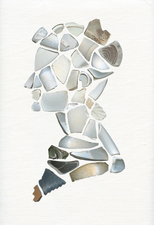 Shard Portraits
The cast-off shards of pottery in these works are reimagined as contemporary heroines. In collaging them together into portraits based on Renaissance portraiture and 19th century silhouettes, I invent characters, explore the boundaries of technology and the handmade, and bring together layers of time.
---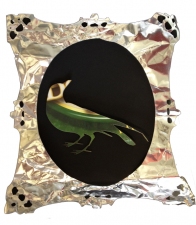 Scavenger Birds and Birds of Prey
These sihouettes of scavenger birds, cut from refuse, are based on John James Audubon's Birds of North America.